HISTORY OF HARAS DE COLLEVILLE
Haras de Colleville was set up in early 2007 in the village of Saint Pierre Azif. At that time, it was just a piece of land of 62 hectares (about 130 acres) that included a farm and a herd of a hundred cows.
Besides the high quality of the soil, the grasslands and the hilly beauty of the place, this location presented the specificity of natural boundaries formed by hedges, allowing a smooth and harmonious set of various paddocks.
In November 2007, all the main buildings of the stud farm were constructed and foaling began in January 2008.
In the summer of 2009, the renovation work was almost completed and Guy Pariente decided to expand the stud with the purchase of 38 hectares located in Gonneville-sur-Mer, only 5 minutes away from Colleville.
This piece of land benefits from a stunning sea view, and provided 25 acres of fresh pasture to the spelling horses of the farm.
---
All of the important stages of breeding are provided for on the stud farm: from covering through the gestation period until the birth of the foals. Breaking-in and training are not part of the activities carried out on the stud but the team prepares the yearlings until they leave to be broken in elsewhere.
As a secondary service, the stud farm also welcomes racehorses in need of rest and rehabilitation.
Today Colleville counts 56 boxes including:
1 barn of 30 boxes reserved for mares in foal
1 barn of 18 boxes reserved for weaned foals, yearlings and spelling horses
4 foaling boxes
4 stallion boxes
2 quarantine boxes
Several types of grazing are available at the stud farm; from small paddocks for horses at rest to pastures up to 12 hectares in size.
The stud farm is spread out on:
2 paddocks of 300m² (20x 15m)
1 paddock of 1200m² (30x40m)
4 fields of 1500m² (50x 30m)
6 pastures of almost a hectare
1 pasture of one hectare
2 pastures of two hectares
8 meadows ranging from 4 to 12 hectares
The infrastructure of the stud farm also includes:
1 covering shed
1 horse walker for 6 horses
1 lunge ring
2 loading bays
1 grain store
Ultra-modern sheds for storage of hay and bedding
Gonneville Annex:
40 hectares
1 barn of 17 boxes for yearling colts and fillies
1 barn of 21 boxes for yearling colts and fillies
3 pastures of 1.5 hectares
4 meadows of 4 to 15 hectare
1 grain store
Storage sheds for hay and bedding
Tourquesne Annex:
32 hectares
16 boxes
2 pastures of 1 hectare
4 meadows of 4 to 15 hectares
1 grain store
Storage sheds for hay and bedding
Stabling under lights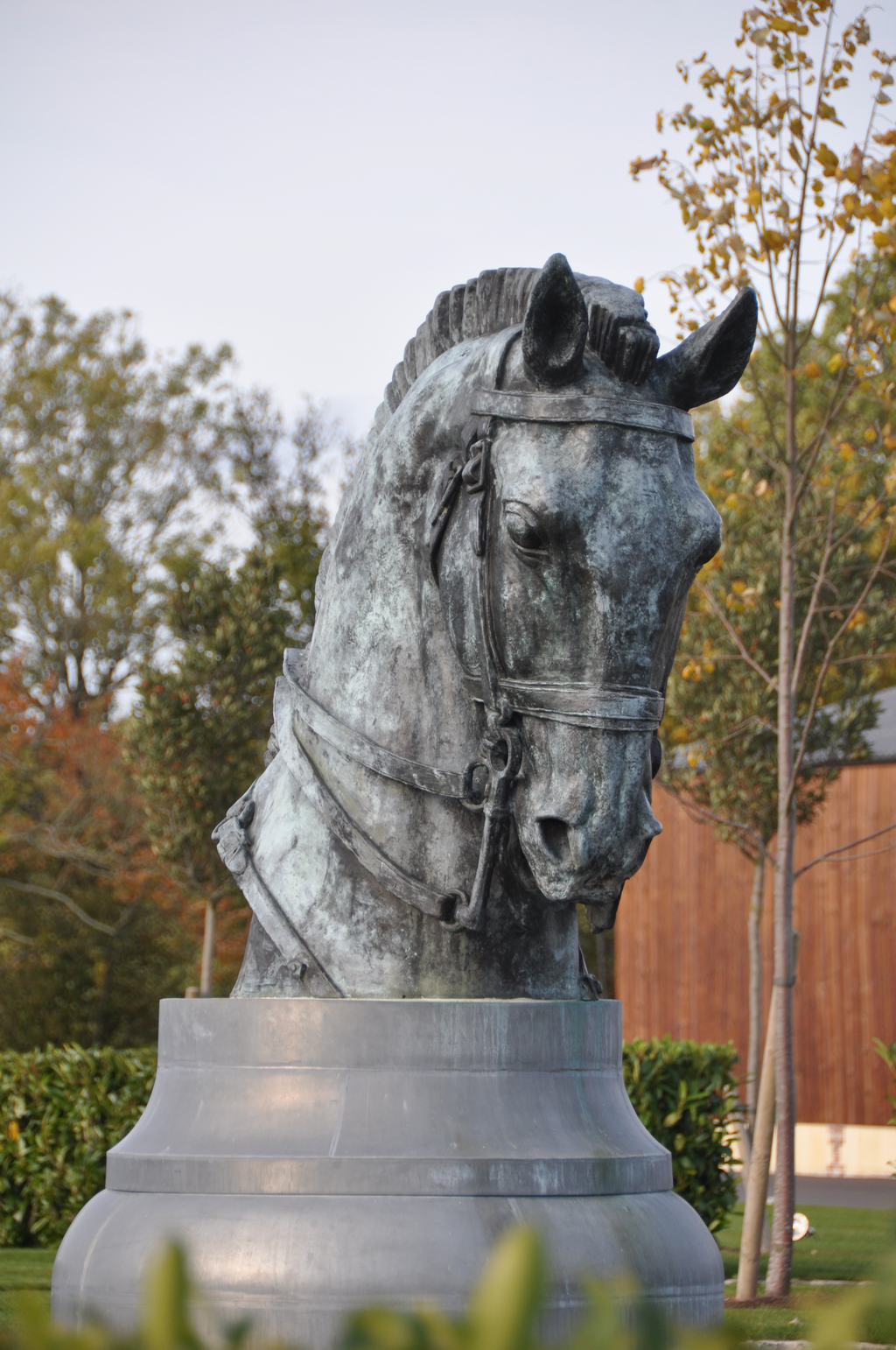 Located in the heart of the Pays d'Auge (Normandy), the stud farm benefits from Normandy soil, renowned for its high quality, which has produced champions for centuries.
A moderate climate, the proximity of the sea and fertile soil with green grass from spring to winter time are the remarkable assets of this region, which is famous area for horse breeding.
Haras de Colleville also enjoys those benefits of its Normandy location and has land of silty soil with thick grass which perfectly suits the breeding of top class horses.
In order to produce the most balanced food source possible for the bloodstock, paddocks are fertilised twice a year to replace any deficiencies outlined by soil analysis, which is carried out every three years.